Powerful Handheld Technology
Introducing the newest line of lasers from Erchonia: The VLS – Vet laser system. The Erchonia Vet Laser system is a revolutionary new hand held laser device with a user friendly graphical user interface (GUI) and a sleek new cord free design.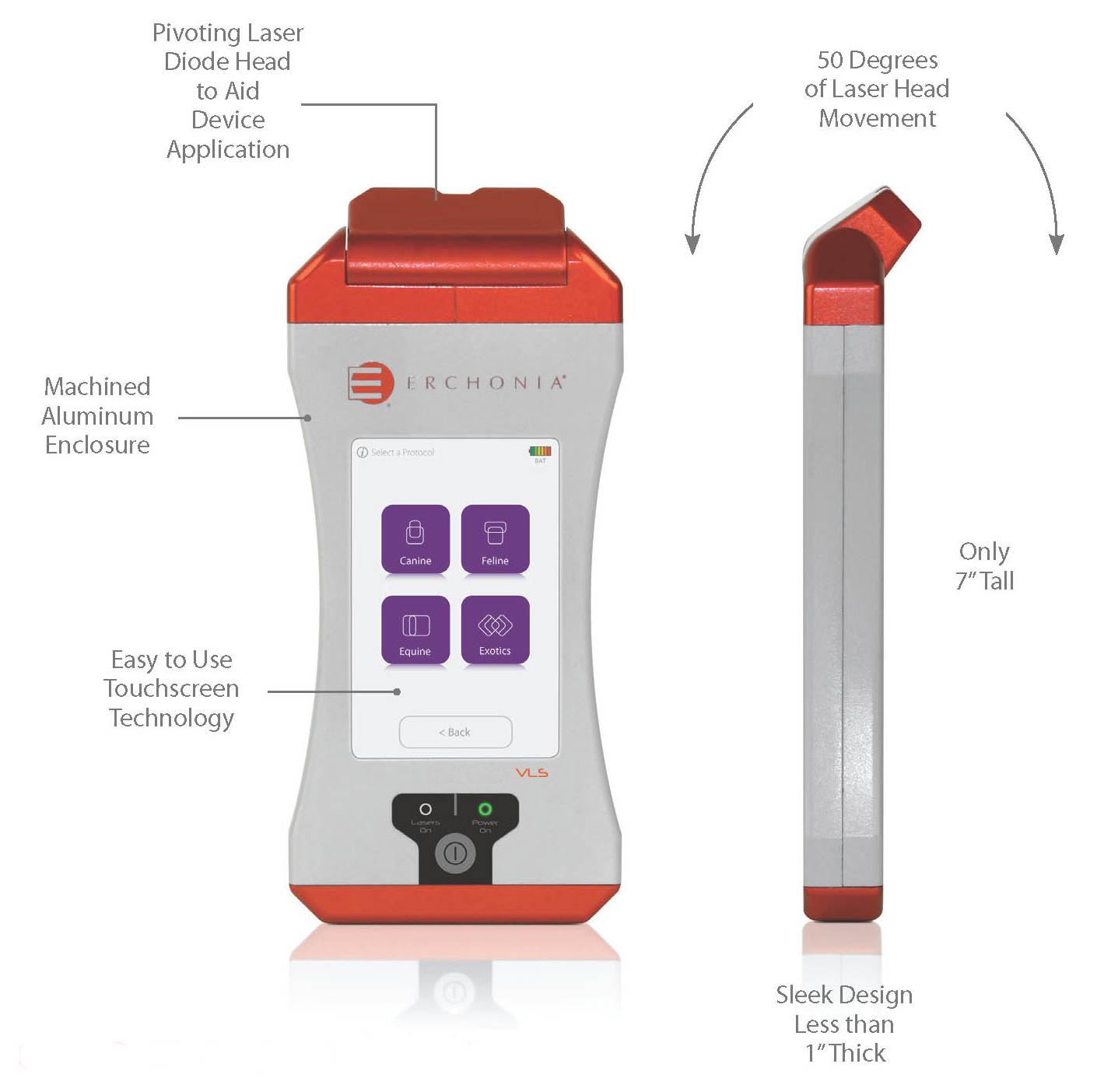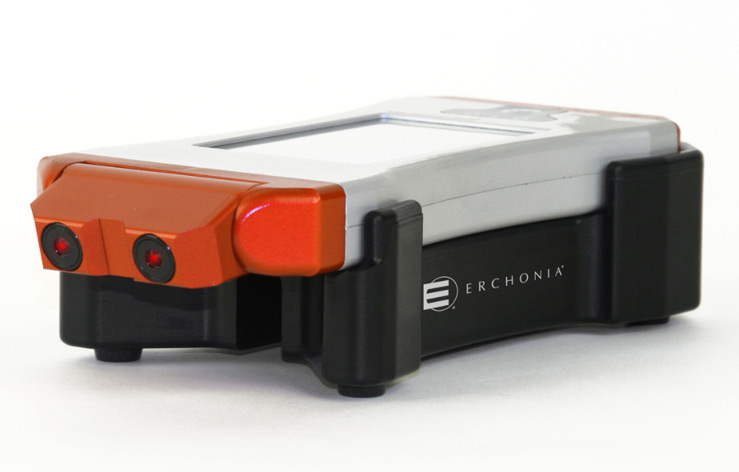 Specifications
Configuration: (2) 7.50mW Line Generated Laser Diodes with Patented Optics
Wavelength: 635nm
Modulation: Constant Wave (CW) & Pulsed (Hz)
Display: Full Color TFT Touchscreen Technology for Ease of Use
Power Source: 3.7vDC Lithium-ion Polymer Battery
Enclosure: Micro-Textured Anodized Aircraft Aluminum for Strength and Ease of Cleaning
Weight: Less Than 1lb. (.45 kg) (Device Only)
Accessories: Power Cord, Wireless Charging Base, Carrying Case and Belt Clip
Compliant to ISO 13485 Medical Device Quality, IEC 60601-1, IEC 60601-1-2, IEC 60825-1, CE Mark
Laser Class 2 / Device Class ll (USA); 2a (EU)
CLICK HERE for the Erchonia Vet Laser Brochure.
US PAT 6,013,096; US PAT 6,746,473
For additional US and International patents and patent pending information go to www.erchonia.com